WELCOME!
I am in the process of rebuilding my site, Please Be Patient
Site last updated: May 30, 2016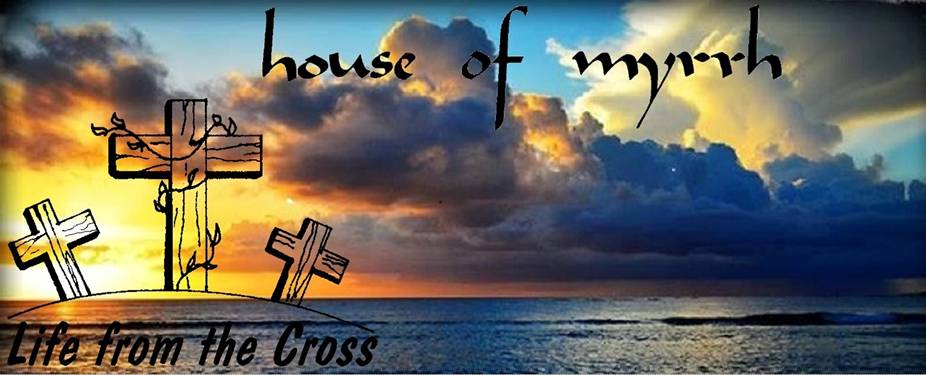 Original Photograph by Rev. Mark Stephen Burke – Yigo Church of God - Guam Used by permission.
Spurring one another on to love and good works - To prepare God's people for works of service -
Heb. 10:24, Eph 4:12
House of Myrrh is my Hearts Cry. More than anything I want to dedicate myself to challenging the Body of Christ to Love and Good Works. My burden has been and remains for Real Revival (not a short lived flash in the pan) before Jesus returns. What if He tarries expresses my concern for the church in America.
Please read this whole page before linking out, thanks!
Click here to go to the Table of Contents
Note: Inclusion of links to other sites does not constitute my agreement with everything a particular group or ministry teaches. Nor, does it infer that they agree with all that I teach.
I consider myself a Minister and as such will endeavor to provide the best counsel possible as a man accountable to God. Proverbs 11:14 tells us that we must have multiple sources of counsel. Paul wrote to the Thessalonians to 'prove all things; hold fast that which is good.' 1 Thessalonians 5:21 [kjv]. Be aware that there is usually a price or persecution involved in doing what is right. YOU ALONE are responsible to work out your own salvation.
NOTE TO PARENTS: I will do my best to answer all questions directed to this site and the Yahoo! Group, House of Myrrh 1974, by who ever asks them. I have no way of knowing the age of the requester. All questions will be answered from a real world point of view with a decidedly Biblical Reference and Framework. You may want to read Petting and the Christian Teen to see my viewpoint in an area that I have found to be exceedingly sensitive.

This is a self-funded Ministry and as such does not solicit contributions. Perhaps one day I will be allowed the privilege and honor of pastoring a church.
Though honestly, as I don't play the game of church politics all that well that hungering dream remains elusive.
Scripture quoted by permission. Unless otherwise noted All scripture quotations are from THE HOLY BIBLE: NEW INTERNATIONAL VERSION®. Copyright © 1973, 1978, 1984 by International Bible Society. Used by permission of Zondervan Publishing House. All rights reserved.


End Note:
I long to make House of Myrrh a Blessing to the Body of Christ based on Sound Biblical Study with a Charismatic/Pentecostal flavor. All I have to offer is a few sermon concepts, a discussion group, prayer and godly counsel.
© 1998 House of Myrrh

Who We Are
NEW! A Yahoo! Group
House of Myrrh 1974
Why 1974? Because that was the year on Guam this Ministry Concept was conceived.
If you get a URL not found error try again by refreshing the page in a few minutes. If the error persists please contact me.